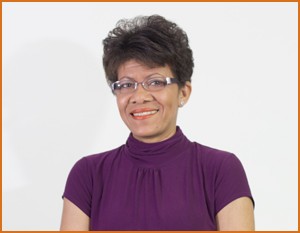 Name:  Novelette Reid – Office Manager
Education: Alpha Business College in Jamaica – General Secretarial Certificate .
Atlantic Technical College – Certified Medical Administrative Specialist (SMAS)
Sheridan Technical College – Certified Legal Administrative Specialist (CLAS).
Experience: Novelette has more than 20 years in Secretarial Administration. She specializes in general, medical and legal secretarial services.  Prior to relocating to the U.S. she worked as Executive  Secretary to the Managing Partner of  a major law firm in the Turks and Caicos Islands. She was later promoted to Paralegal in charge of conveyancing and litigation.
 Track Record: Novelette is dedicated and extremely detailed oriented. She is known for going the extra mile. Her positive energy is an inspiration around the office.
Personal:  Novelette loves reading, traveling and gardening. She is also an active member of Broward Beekeepers Association (BBA) and holds the position of  Secretary for the association.