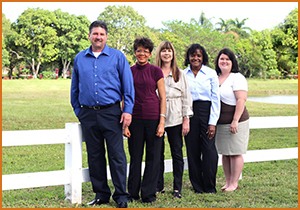 Our Mission:
To perform effective and superior detailed service for our clients, with great value at the highest quality. We consider ourselves to have the highest standard in work ethic within our field. We are mindful that our clients depend on us. This is the driving force behind our willingness to go the extra mile to present thorough evaluations in a timely manor.
The SMA Difference:
With our combined experience of over two decades we have developed a reputation with our clients for "coming through". We are committing to preforming all of our services in a timely and efficient manor.  We are the firm that is willing to step up to the plate to assist the customer whenever and where ever necessary.
We approach every case with a new set of eyes to ensure that we are tailoring our services to the exact needs of the particular case. There are no "templates" used at SMA Case Management. We have learned that when we take the time to listen to our clients we provide an effective and concise service. This approach allows us to provide thorough evaluations based on the information that is provided to us.
Customer satisfaction is a key part of our daily success. The proof of our excellency is shown with the number of referrals and return customers that we have. Our client base continues to grow nationally and internationally.